Library Procedures and Policies
Library Procedures and Policies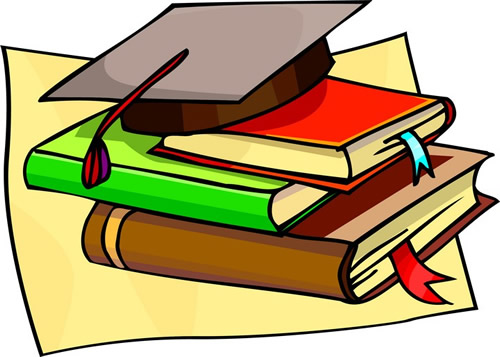 When do I come to the library?
Students will come to the library once during their regular scheduled time during the 6 day cycle. The schedule will be posted on Mrs. Vogel-Davis' website for reference.
How many books can I check out at one time?
Kindergarten and 1st grade students may checkout one book each class. Second grade through 6th grade may checkout 2 books each class. If an additional book is needed for Accelerated Reader and/or a class project, students may checkout an additional book with Mrs. Vogel-Davis' permission.
When is my library book due?
It is to be returned to the library on the student's next scheduled library day.
What do I do if I forgot my book on my scheduled library day?
Another library book can NOT be checked out until the overdue book is returned.
Are there fines for overdue library books?
No; but please try to be on time! Overdue books can limit other students selection and create a possible end of year obligation.
What happens if I lose or damage my book?
Any book that is lost or damaged beyond basic repair must be paid for before another book can be checked out of the library. Please check with Mrs. Vogel-Davis on the appropriate replacement cost or book replacement.
Can I renew a book?
The answer to that is YES! This can be done when the student brings the book back on their scheduled library day.
How do I look for a book?
Younger children will be directed to the Easy section of the library for book selection. In addition, students may use OPAC (Online Public Access Catalog) via the library computers or even from home computers.
Are the students provided library instruction?
Yes, the library class time is divided into a library lesson followed by book exchange. (Kindergarten book exchange will not occur until the topics of book care, book placement and checkout procedures are fully reviewed).
What is taught to the students during library?
Instruction varies based on the student grade level. Material that is covered ranges from book care to research skills.
Do I have a school library card?
No, the students will use their student identification number (or their name) when checking out a book.
How do I contact Mrs. Vogel-Davis with any questions?
The best way to contact me is via email (bvogel@mpasd.net). You may leave a voicemail if necessary, but I travel between 4 elementary schools and do not check voicemail at each school daily.